The Kentucky Public Pensions Authority (KPPA) board has assigned staff and board members to devise a new equation for splitting costs between the Kentucky Retirement Systems (KRS) and County Employees Retirement System (CERS).
KPPA oversees administrative functions for both KRS and CERS, each of which now have their own board of trustees. Four members of the KRS board and four members of the CERS board comprise the KPPA board. The legislature approved the new KPPA structure and separate governance of KRS and CERS in HB 484, a 2020 session KLC initiative.
Wednesday, KPPA discussed how to divide costs between the differing systems. KPPA Executive Director David Eager commented that while many costs compare, others do not.
"If we're going to be equitable, and it's a meaningful number, we suggest that the best way to do it is to take our expenditures, allocate those off the top and then what remains be split by headcount," said Eager.
He explained that they currently divide costs by share of membership of each plan. But Eager and others expressed concern that legal, healthcare, and some other costs are not equal.
Rebecca Adkins, executive director for KPPA Office of Operations, insists that the law separating the systems also calls for CERS to pay separation costs.
"House Bill 484 said that CERS had to pay the cost of separation," Adkins told board members. "We are thinking about things like the KERS' CEO, KERS' general counsel, CERS' CEO, CERS general counsel are probably all CERS expenses. But ultimately, as KPPA, that is your decision."
The board appointed members Prewitt Lane and Bill O'Mara to join two staffers on an ad hoc committee to study the issue. They do not expect to make decisions impacting the current fiscal year ending June 30, 2021, which means "headcount" will continue to determine cost sharing.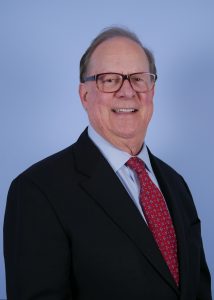 Also Wednesday, the KPPA board approved a contract modification for Executive Director David Eager. Eager's annual contract –worth $386,867 according to the Kentucky state website – expires June 30, 2021. Wednesday's unanimous vote adds a second year to Eager's one-year contract. The agreement extends the same terms as his current contract.
Eager said that when the board approved his original contract, members thought they could only agree to a one-year contract. He later learned that was a mistake and he could have been offered a two-year deal. He asked the board to extend the terms of his deal for another year, which they did without objection.
Eager joined the then-Kentucky Retirement Systems (KRS) Board of Trustees in 2016 upon appointment by Governor Matt Bevin. In August of that year he was named interim executive director. The board elected him executive director in April 2018.
The KPPA executive director will work with both the KRS and CERS boards and their executive directors. KRS appointed a current board member as its new part-time executive director last week. The CERS board has yet to select a CEO for that system.